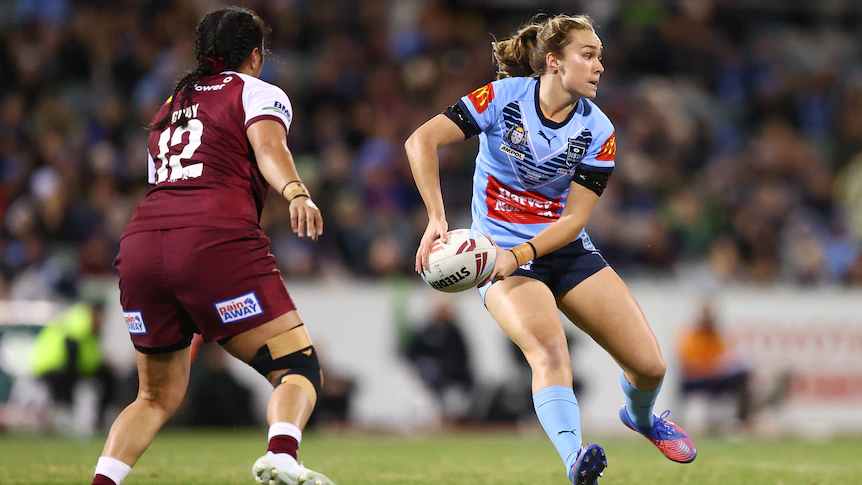 Kirra Dibb ran 40 metres to score one of the great individual tries in women's State of Origin history, but her journey back to the game's greatest stage was even longer.
Her first-half try in the Blues 20-14 victory was a glorious moment of pure footballing brilliance, with Dibb bursting into space via a left-foot step before winding up a shotgun of a left-foot step and breezing past Queensland fullback Tamika Upton to score.
"I've been taking it upon myself to run it a bit more. When you get one-on-one with Upton you kind of get scared, but I just wanted to get over for my team," Dibb said.
"We were building pressure so well. Our outside backs were working perfectly. I just wanted to do my best to get some extra metres and I was lucky…