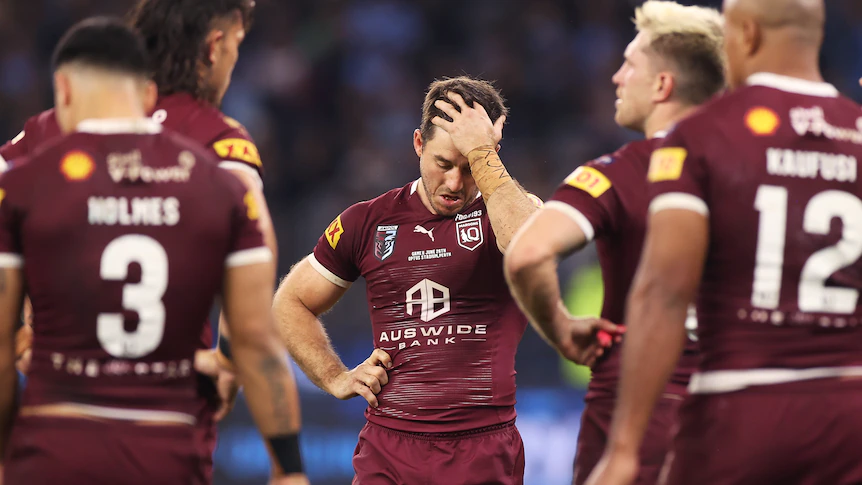 After 119 minutes of impressive State of Origin rugby league, it all turned horrendously ugly for Queensland in the final 41 minutes of Origin II.
The 44-12 loss to NSW came on the back of six straight NSW tries in Perth, with the despondent Maroons made to look even smaller under the bright lights and vast expanses of the AFL ground.
Having won Origin I in hostile territory, when the tide turned against Queensland in Perth there was neither animosity to fuel them nor hearty cheers and chants to comfort them.
That should be a different story when the carnival rolls into Lang Park for the…