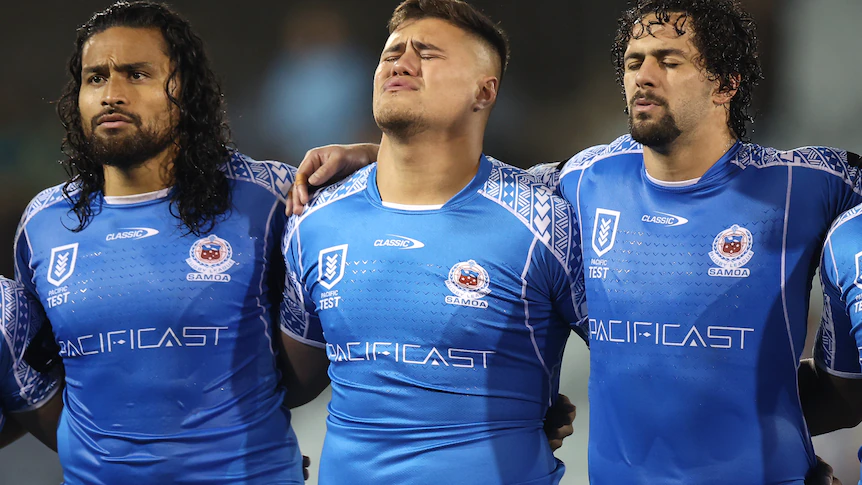 Before the game, Josh Schuster told himself he wouldn't cry.
He meant it too, he really did.
But when the Samoan national anthem rang out, and Schuster thought about his grandfather and his uncles and everybody in his family who had played for Samoa before him, and how he was wearing the colours they loved so much, the tears came out and he was not ashamed.
"Words can't really describe the feelings that you feel. If you're not there then you can't really explain the feelings that I was feeling out there singing the anthem in front of my family.