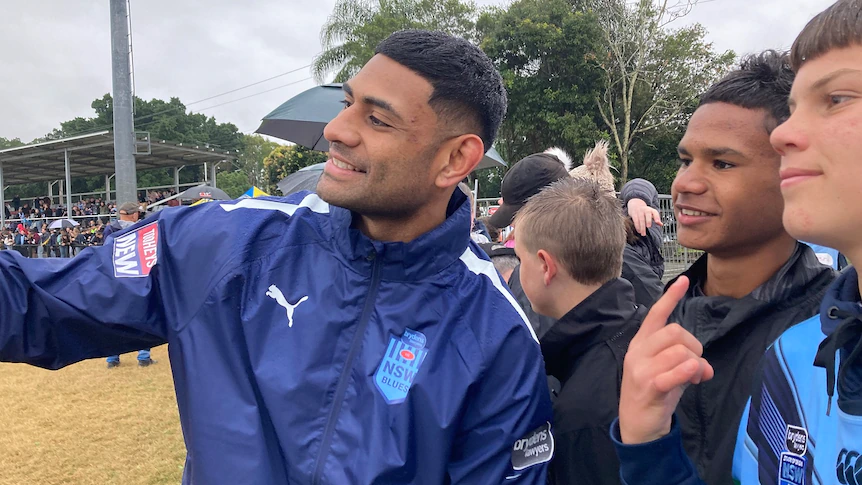 The hero worship has flown both ways as the New South Wales Blues take their training session to flood-stricken Lismore.
The team has made a temporary home base at Kingscliff, just south of the Queensland border, in the lead-up to next week's State of Origin decider in Brisbane.
But in a region still reeling from the effects of a catastrophic natural disaster, Blues coach Brad Fittler visited Lismore this week as the first stop on the itinerary.
"I think Lismore has been a great example, and it's a great opportunity for us to come here and see it first hand about the spirit," he told an…