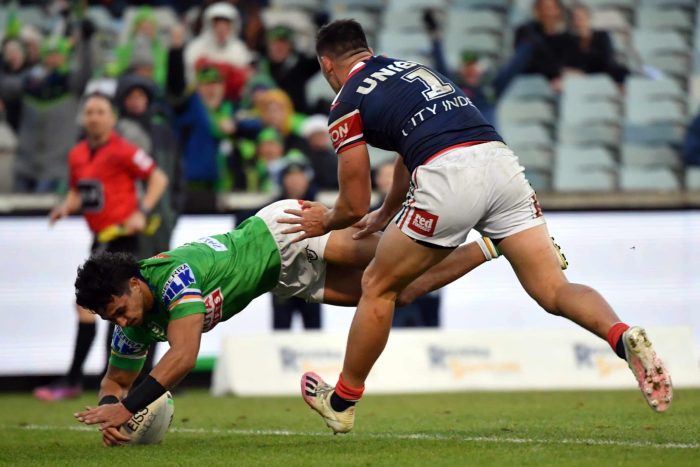 Canberra Raiders can taste NRL finals after holding on for a thrilling 22-16 win against the Sydney Roosters on Sunday.
The Raiders never trailed and relied on a stoic defensive effort to claim the points and move to 6-7, having beaten top eight teams in three of their last four outings.
"It was tough win," coach Ricky Stuart told reporters.