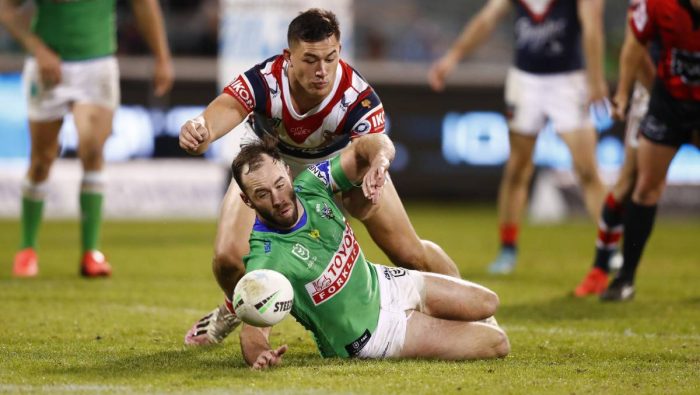 While one Canberra Raiders half was saying his goodbyes, another was re-signing for next year.
As revealed in The Canberra Times, Sam Williams has ended his third stint with the Green Machine as he weighs up where to next in his career.
It comes as Matt Frawley has signed a one-year extension with the Raiders, while young prop Ata Mariota has also signed a two-year deal to bring him into the top 30.