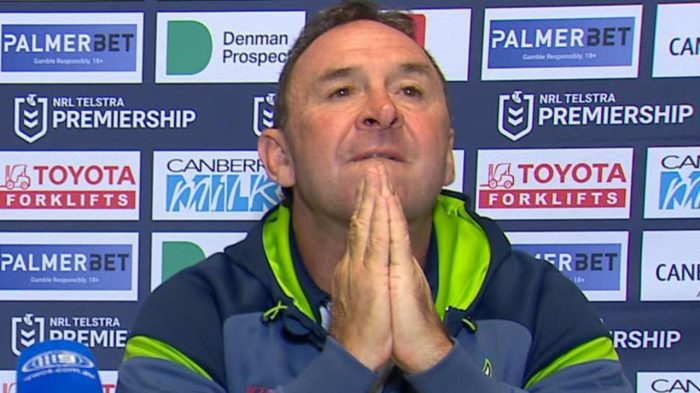 Ricky Stuart bristled at reporters when asked about the Panthers fans doing the Viking clap during Penrith's 36-6 win over the Raiders in a tense press conference.
Panthers fans twice chose to do the Raiders' infamous prematch ritual during the second half and Stuart was asked about it post match.
"Ricky one of the big moments in the second half a couple of times with the Viking clap, what where your thoughts about that?" a journalist asked.