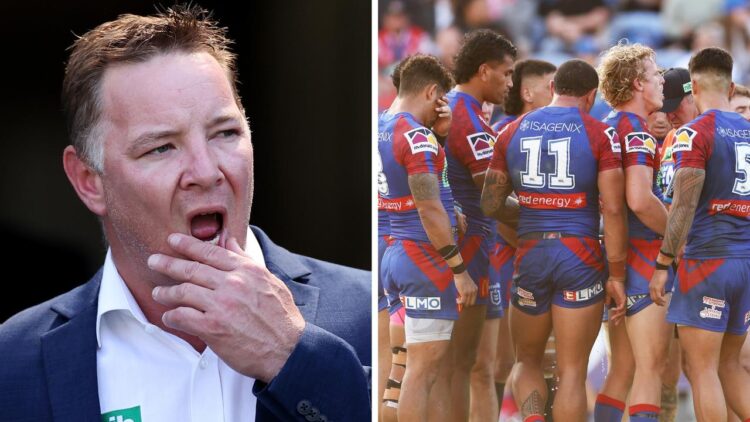 The divide in the Newcastle dressing room has been simmering for the past few months with Knights coach Adam O'Brien telling the playing group after a recent loss: "I know what you blokes are saying about me. I'm going nowhere."

The point blank message from O'Brien can be revealed as the Knights go into damage control in the wake of the coach's loose carry press conference last Sunday.

O'Brien fronted the media again on Tuesday to try and walk things back off the cliff but by that stage the cracks in the Newcastle dressing room had been prised wide open.