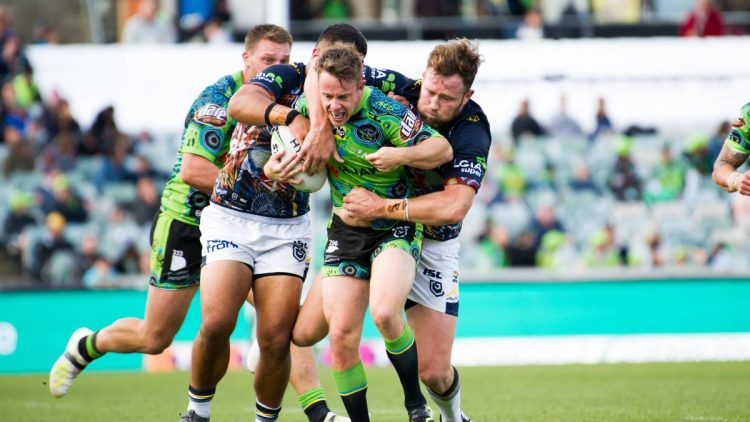 Former Canberra Raider Sam Williams won't rule out an NRL comeback, but he'll prioritise his family before making any decisions about his playing future.
But in a boost to the local league, the 107 NRL game veteran joined the Queanbeyan Kangaroos last weekend, adding to the long list of former NRL players to feature in the Canberra Raiders Cup.
Williams will line up for his second game for the Kangaroos when they take on the Sharks at Freebody Oval on Saturday.