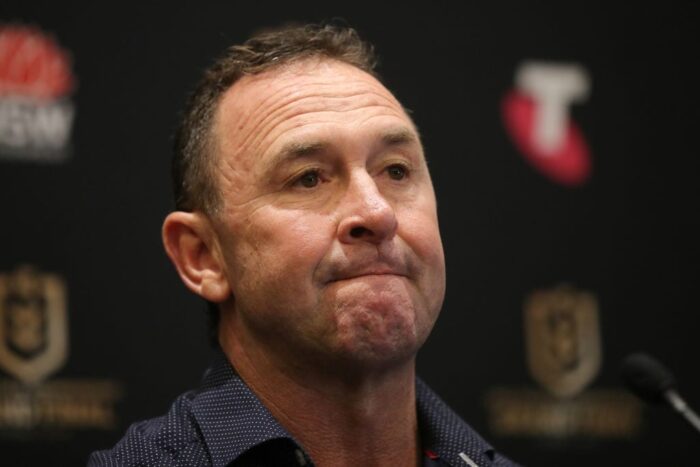 An incident in the 21st minute of Penrith's win over Canberra has drawn the ire of Ricky Stuart and resulted in him branding Panthers interim five-eighth Jaeman Salmon a "weak-gutted dog".
The moment in question occurred with the Panthers in possession after Salmon had been tackled by Raiders utility Tom Starling.
From his position on his ground, Salmon lashed out at Starling with his feet, connecting with the Raider's groin area before also connecting with his head as he fell to the ground.