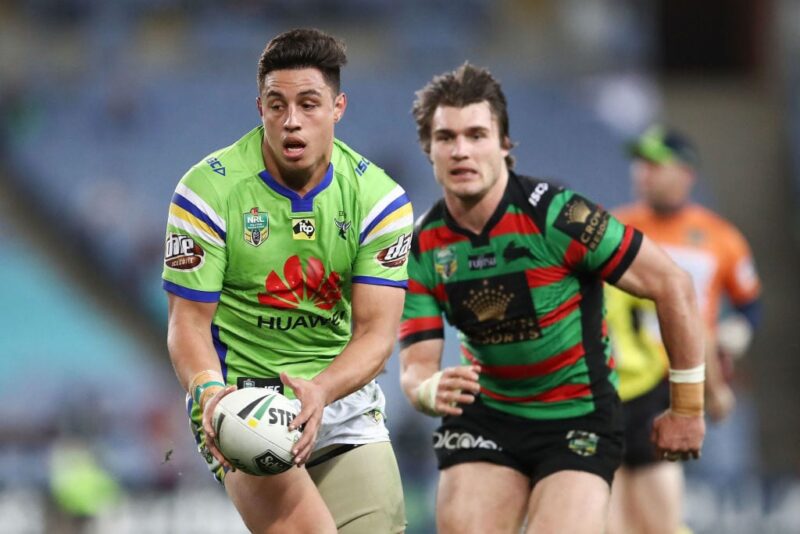 As we edge closer to the date that players can test themselves on the transfer market, Raiders revelation Joe Tapine says he'll let his footy do the talking.
After gaining renown over the past few years, Tapine has reached a whole new level in 2022. He currently leads the NRL in post-contact metres and has also run for more metres than any other prop in the competition.
Despite his rising profile over recent months, Tapine has said he hasn't given his options a second thought so far this year.